What sets us apart from the competition? Our dedicated people.
We believe a lender hires BG Lenders Service to diligently work their accounts, not just run them. Our proven success record confirms this belief.

We are proud to contribute to a safer repossession industry by protecting our clients' assets and interests, safeguarding our clients' customers' privacy and legal rights and performing our work with the utmost dignity and professionalism. We've achieved this with 16 years of dedication to continuing education, safety training and certification programs.

We strive for perfection in maintaining our towing equipment and fleet. We invest in the latest security, technology and software, including License Plate Recognition cameras, GPS locators and laptops in each unit of our fleet and we are proud to partner with RDN, the penultimate repossession software platform.

We invest in our professional affiliations with RSIG and NYSIF; trusting only the best protection for our clients, our business and our employees. We're proud to own two hybrid spotter cars, saving on fuel costs and our carbon footprint.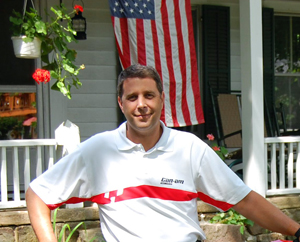 Finally, we believe in providing the ultimate in lenders' services. We have an agent to answer your calls 24/7 and an outstanding reputation. Please give us a call, we are happy to provide references.

Thank you,



Brian Granger
President, Owner